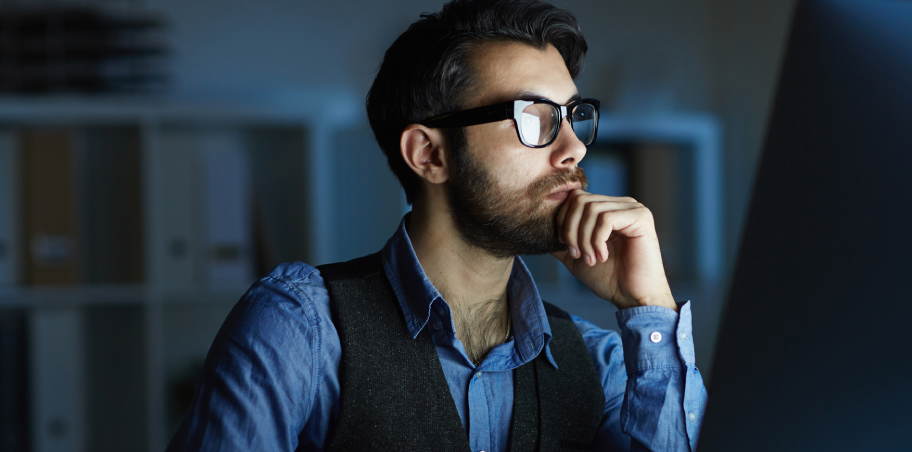 Analyzing the 10K Salesforce Talent Landscape Overview
We survived 2020, and as we tread 2021, it's a great time to reflect on the changes to the Salesforce ecosystem over the past year and its effects on the talent market. One of the key takeaways from the 10k Advisors annual report is that while demand for Salesforce talent of any kind remains high, there is a dearth of experienced consultants and architects especially in the North America region.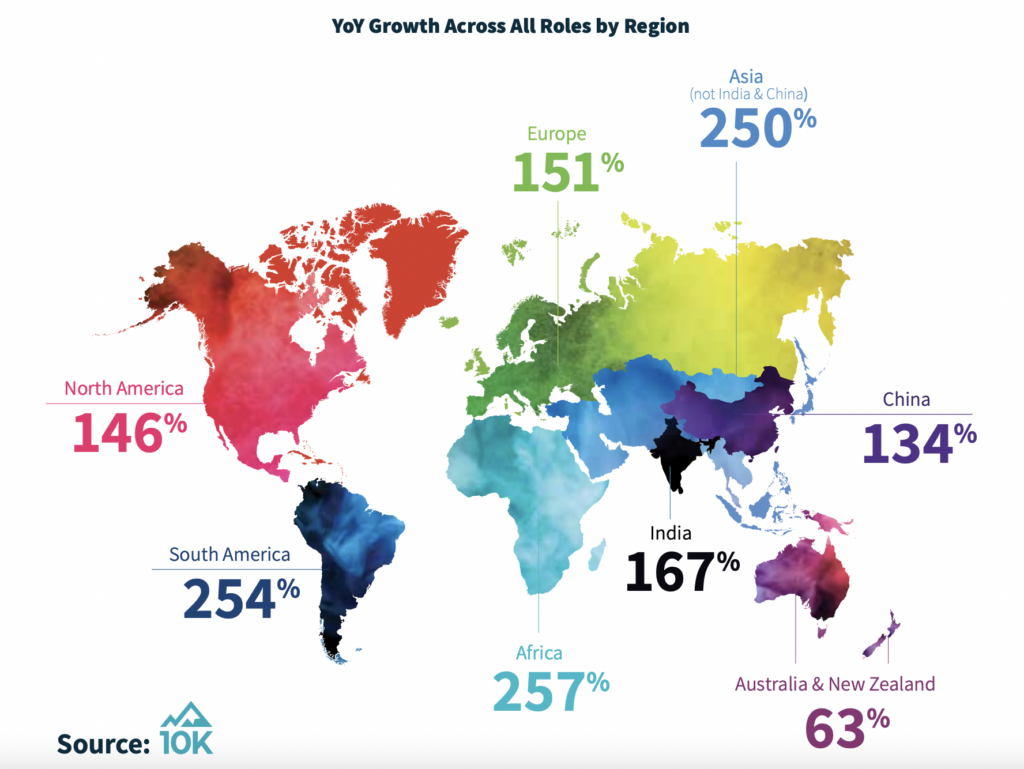 More specifically, the demand coefficient for architects in North America has grown to 6:1 (Source: 10k Advisors). This means that there are six job openings for each qualified architect, indicating extreme demand. To understand the implications of this shift in the context of the ever-changing Salesforce landscape, we look at the breakdown of skills–what's in-demand, what's hard-to-retain, and how can you position yourself as an invaluable changemaker for organizations?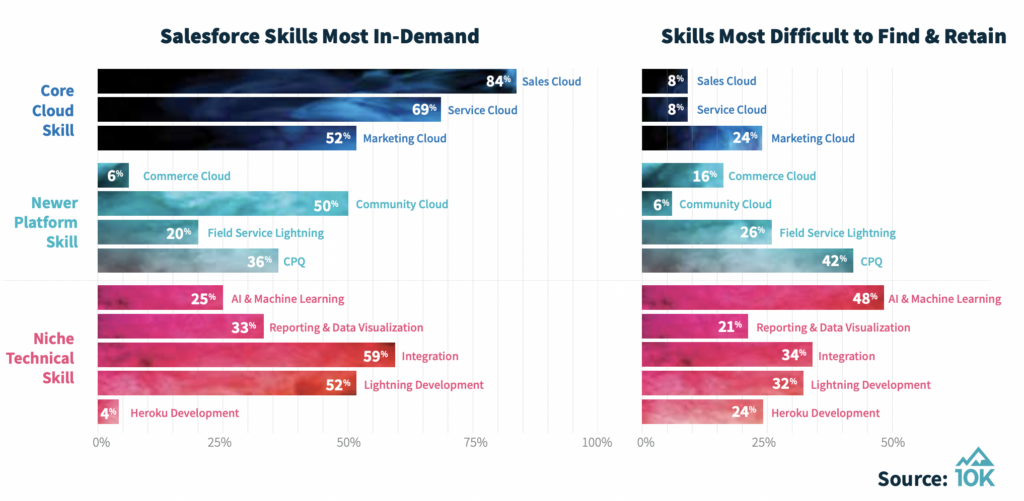 The difference between the two charts above highlights some important trends. While core cloud skills are the most in-demand right now, these are also the most mature components of Salesforce. In other words, they're table stakes–necessary for all Salesforce professionals. We want to highlight the difference between AI & Machine Learning on the left- and right-hand side charts. While this skill is viewed as a niche technical skill now, with demand in its infancy, employers already rate AI & Machine Learning skills as some of the most difficult to retain. Furthermore, with Salesforce's recent acquisition of Tableau, data visualization will likely become increasingly important. For the Salesforce professional considering which skills to learn in order to make the next step in their career, it's tempting to simply look at these charts and immediately conclude, "I need to learn AI and data viz." Demand for these skills will likely grow in the coming years, and this intuition is not incorrect. 
In such a rapidly changing environment, talented professionals may struggle to make the right moves to position themselves at their best—and we believe that the right mentor can make all the difference. At CRM Mentors, we want to provide some structure to the continuing education process. With our Industry-Education-Experience-Employment (IEEE) model, we encourage our mentees to be intentional about what education they pursue by focusing on what the needs of their respective industries are, and how relevant experience can complement education to ensure career success. 
Written by Akash Palani
Intern, CRM Mentors
Student, Northwestern University, IL